8th Annual Research Symposium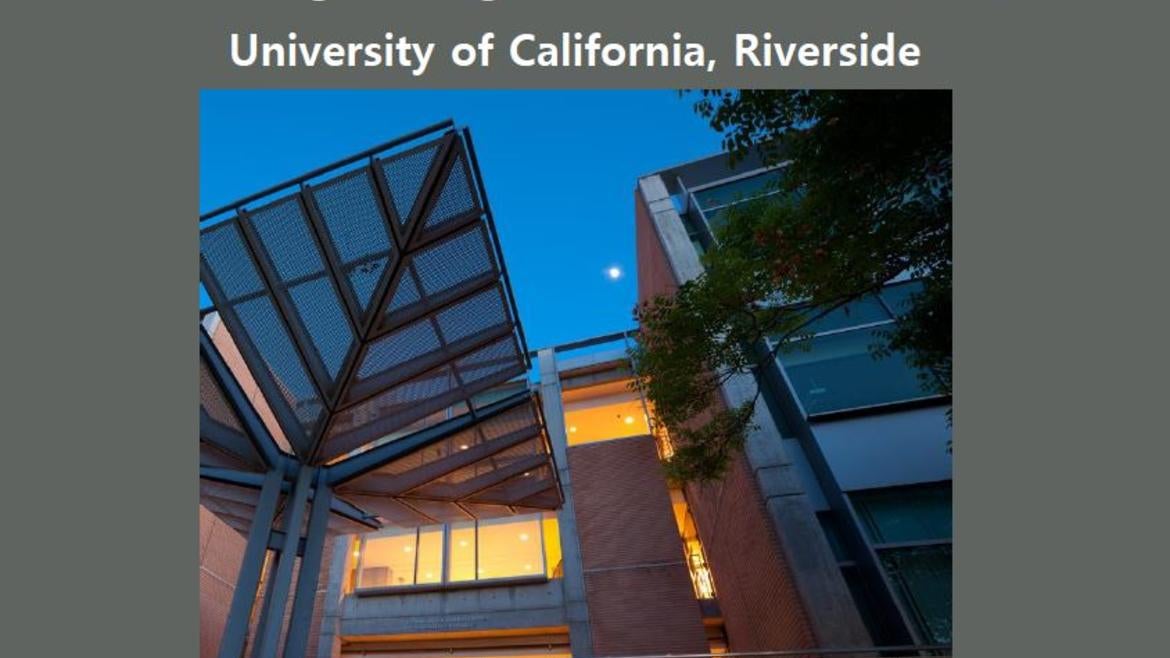 -
Bourns Hall A342
The MEGSA Research Symposium has been an annual tradition since its inception in 2005. At that time, the symposium was a place for students to present their research in an environment of individuals who have an interest in their growth as future professionals. It was also a place where academics from other institutions could present their research and provide a discussion on current research efforts within their institution. After re-instating the organization in 2014, the tradition of hosting the research symposium continues. This year's program provides an overview of graduate research progress in the Mechanical Engineering Department at UCR, and encourages the interactions between alumni, faculty, and students.
The Symposium Planning Committee extends their gratitude to the Graduate Student Association and the Department of Mechanical Engineering for sponsoring this event. We want to give a special thanks to Dr. Aguilar, Department Chair, Dr. Mathaudhu, Graduate Advisor, and Paul Talavera, Graduate Student Affairs Officer, for their time and input in preparing for this event.
We would like to congratulate all the student presenters for their nominations as well as for their outstanding research achievements. For their abstracts along with faculty and guest speaker short biographies please see the pages of this program.